Learning Quran online Anywhere at anytime
Learning Quran online is incredibly difficult in some countries as it is very exhausting to search out a reliable Quran tutor – particularly if you are a resident of a non-Muslim country.
Online Quran reading and learning is turning into extra success and smooth for youngsters. The Quran Sheikh Institute is one among the most effective online Quran academies for kids in the world.
The Quran Sheikh is best website to learn Quran online which enables you and your children to study Quran online anywhere, every time from any part of the world.
The highly qualified and well-trained teachers in the Quran Sheikh Institute use Quran Tajweed rules to teach you the Noble Quran and they help you to read quran with tajweed and memorize it with best hifz program as well.
The Holy Quran wants abundant dedication, commitment, and a spotlight for grasping its understandings.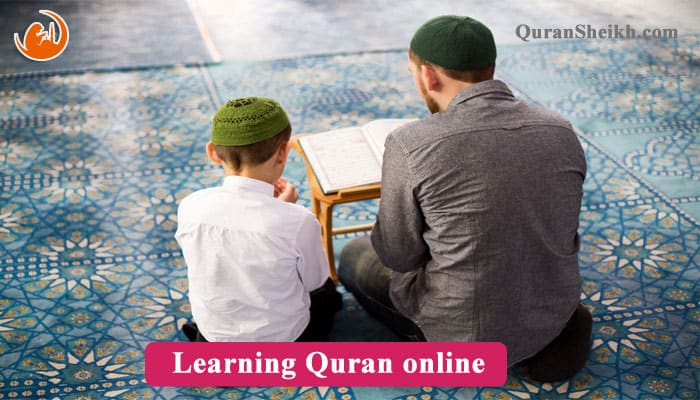 Learn Quran & Arabic Online with an Arab teacher and get 30% Off
There are couple of dimensions of the Noble Quran education and Noble Quran learning which includes Quran recitation, Quran reading with tajweed rules, Tafseer and translation, and Quran memorization.
Therefore, it is necessary to learn all these things effectively and efficiently in a simple and convenient way while staying at home.
Online Quran learning is now becoming more and more popular, as people learn the Quran easily and perfectly while studying Quran online, at their own home.
The main benefits of Learning Quran online
Let us discuss some of the main benefits of online Quran learning:
Anyone can study and learn Quran from anywhere.
Providing high quality Quran education to everyone, anywhere and anytime.
Student-centered coaching approach.
Provide better communication options for students.
Save heaps of efforts and time in comparison to the traditional methods.
The additional convenience of home-based Quran learning.
What will you need to learn Quran online?
To learn the Quran online, we recommend that you should have the following things for the online Quran classes:
Computer system (Laptop), tablet or mobile phone.
Fast and secure internet connection.
Microphone for speaking.
Headphones for listening.
And the most important thing is willingness and temperament to learn the Book of Allah – the Noble Quran with a natural intention.
Online Quran Classes with an Arab Tutors Special offer for Families and Kids