What our parents say
Testimonials
Excellent teachers that have high level of teaching skills and good memorization techniques with good use of technology. The teachers have the right level of patience to teach the younger generation and are very punctual and always offer an alternative class for any disruptions to the schedule. Overall, the institute is very well managed, and the fee is also never overcharged. My daughter has improved quite a lot with her one-to-one sessions without the need to leave home. Alhamdulillah.
Ummu Zainab
Brisbane, Australia
---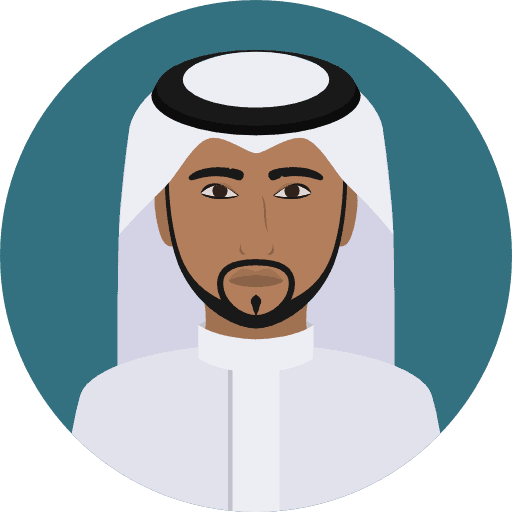 It's excellent , It's five stars 🌟🌟🌟🌟🌟 Also the teacher Yacob very kind the teaching is excellent, we're happy, May Allah will give ajeer inshallah, Ameen.
Hamed Ahmadi
London, United Kingdom
---
1- Teachers and their teaching strategies are good and effective. 2- Online learning benefits: convenient from home Drawbacks: network or device problem. 3- Alhamdulliah both of my children progressed a lot and showing very much interest doing Quran class. 5. Over all we r happy and satisfied.
Sabira
Brisbane, Australia
---
We are very happy with the quality of teaching as it makes it easy to learn. The online learning is very beneficial as it allows us to choose what time to read and don't have to travel anywhere. There has already been a great amount of progress since the start. Overall i think this service is amazing and would recommend it to anyone who is looking to read Quran with professionals who know the rules of Tajweed and have great recitation quality.
Rahma Hashim
Slough, United Kingdom
---
Alhamdullillah! I gained a lot from this online Quranic classes cause it really improved my tajweed. I benefitted a lot from this online classes cause it enabled me to memorize from suratul NAS to suratul AL FAJR. Thanks y'all may Allah Azawajal reward y'all. 😊💯
Fatima Kalley
North carolina, USA
---
Personally I am so happy with my progress, alhamdulillah. My teacher is very good and very patient with me. May Allah grant her and you all high level of Janna. Ameen. Now I know many dua which I never knew them before. I am honored to be learning Quran with Qur'an sheikh, Alhamdulillah
Khadija Salum
Slough, United Kingdom
---
🍃 Teacher is Excellent. 🍃 Online learning is Easy to learn and grasp fundamental concepts. 🍃 Personal benefits from online learning are Flexible timing for busy people and can study at the comfort of my home. 🍃 Level and amount of progress. Alhamdulillah able to finish lessons in one session and progressi at a good pace. 🍃 Overall quality of service are Excellent Masha Allah.
Noora Ghalib
Kuwait, Kuwait
---
Alhumdolillah, it is great pleasure to have Teacher like Muhammad Sherbeny to teach my Son. He is the most dedicated, honest & friendly teacher I have met online.He knows art of teaching Quran very well to kids. I used the word Art because teaching anything to Children take much more than just the knowledge of subject. Service quality is no doubt second to none. May Allah bless whole team at Quran Sheikh for their efforts to spread knowledge of Quran around the world. Jazak Allah Khairyn for your help.
Sumaira Sohail
Sydney, Australia
---
The Teacher for the online Quran training is great ; dedicated , skilled with best service and good progress overall Very Good. Al-Hamdulillah
Sabra Saleh
Amsterdam, Netherlands
---
My teacher is the best. AlHamdulillah, Jazaka Allah Kjayran.
Ismail bleze
Kampala, Uganda
---
For me every thing is excellent. Mash Allah and Alhamdulillah. May Allah grant sheikh Hassan success. Ameen
mahwish rehman
London, United Kingdom
---
It has been a great experience to learn online from native speakers. Currently, I am at the end of completing my 14th surah, the evaluation at the beginning helped my teacher determine my strength and weakness, they used this to determine a better way to teach me as a individual. I am blessed to have a teacher like Safaa Najm , she sometimes went over the scheduled time to help me with pronunciation and the Arabic language.
Irum bi
Coventry, United Kingdom
---
May Allah subhantala reward you all. Alhamdullah Imaad is enjoying and picking up easily.
Zakia
Melbourne, Australia
---
اليوم الصباح فتحت الرساله اول ما فتحت عيوني كانت شهادات الأولاد اول ما رأت عيني… شعوري لا يوصف وسعادتي لا مثيل لها… انا فخورة بأولادي على اجتهادهم والمثابرة… اشكر جميع المعلمين والقائمين على هذه المؤسسة.. شكر خاص لاستاذاتنا القديرات ❤❤ وكل التقدير لمدير المعهد بارك الله فيكم وجعل عملكم مع الأولاد في موازين حسناتكم…
Sahar
Saint John, Canada
---
I want today to say, i have a very good teacher MAY ALLAH BLESS HER she is patient and she cheered me up so much In sha ALLAH may ALLAH me her happy and evaluate higher and higher in this Dunia and Akhira.
Humii
London, United Kingdom
---
This online method has been amazing opportunity for my boys Sheikh. Alhamdulillah it works really well for us as it's private and it's from the comfort of our home.
Umm Yusuf
Swansea, United Kingdom