Noorani Qaidah Lesson 12
This lesson is named as Tasdeed.
The students will learn:
Rules of Tajweed related to tashdeed.
Definition of tashdeed and will be able to identify the tashdeed.
The name of tashdeed letter.
Moreover, the words having tashdeed sign are pronounced two times by connecting the previous letter.
These words must be read with a strong voice.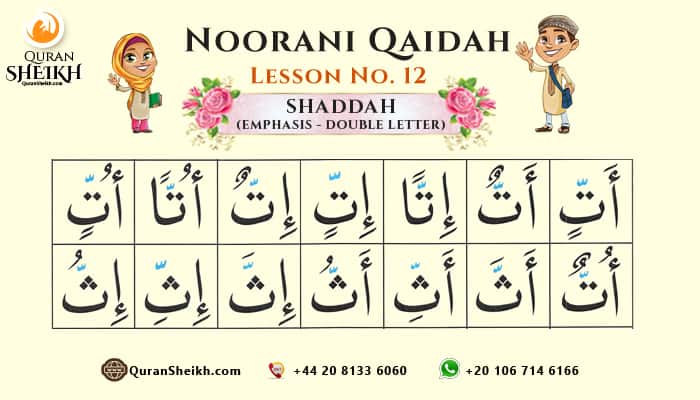 SHADDAH (EMPHASIS – DOUBLE LETTERS) Noorani Qaida Lesson 12: This lesson is the extension of sukoon letters. Now actually we