Noorani Qaidah Lesson 11
This lesson is for the exercise of sakoon or Jazam.
Also, the students will learn about more Tajweed rules like.
When Ikhfaa is done on noon saakinah and Tanween?
When the Raa letter is bold?
What are the bold letters?
Students will learn about the types of stops and when the stop is necessary and when not.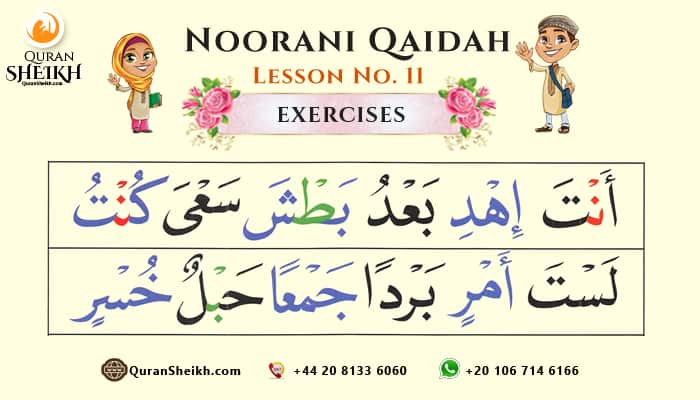 Exercises Noorani Qaida lesson 11: In this lesson, you will practice everything which you have learned till now. This is