Noorani Qaidah Lesson 10
This lesson is named as Sakoon or Jazam.
The students will memorize the name and shape of Jazam.
After completing this lesson the students will be able to identify the letters with Jazam.
Students will distinguish between similarly pronounced letters.
The students will learn how many times that word is read or pronounced.
Huroof e Qalqalah letters will be discussed in this lesson.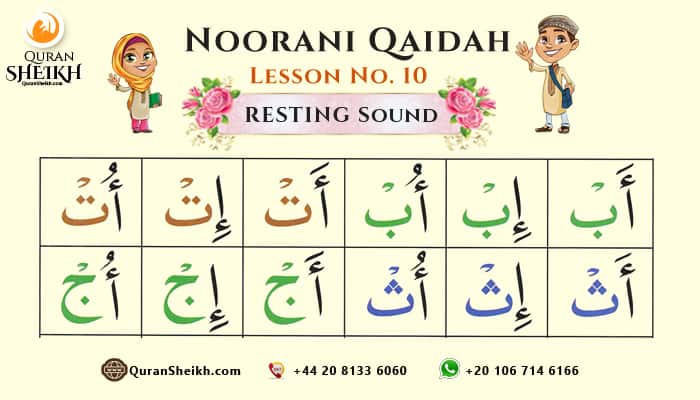 RESTING SOUND (Sukoon) Noorani Qaida lesson 10: In this chapter of the Resting sound, we have five special letters. When