noorani qaida lesson 1
Noorani qaida lesson 1: the first book for kids and elders to understand how to read holy Quran correctly. Quran Sheikh Institute facilitates you to learn Noorani Qaidah online with qualified Arab tutors .
This lesson is known as Huroof e Mufridaat (Individual letters).
This chapter consists of 29 Arabic alphabets from which 7 letters are pronounced with a full mouth (deeply) and only four letters are pronounced from lips.
Students will know about individual letters in this lesson.
Familiarization of Arabic alphabet.
Alphabets are the building blocks so they need special attention.
Focus on the child's pronunciation and identification of Dots on different letters.
Students must be trained to read this lesson from anywhere (i.e. top to bottom and bottom to top).
Must have a strong practice in bold and light letters.
If these lessons are not taught properly both the student and teacher will be in trouble in later lessons.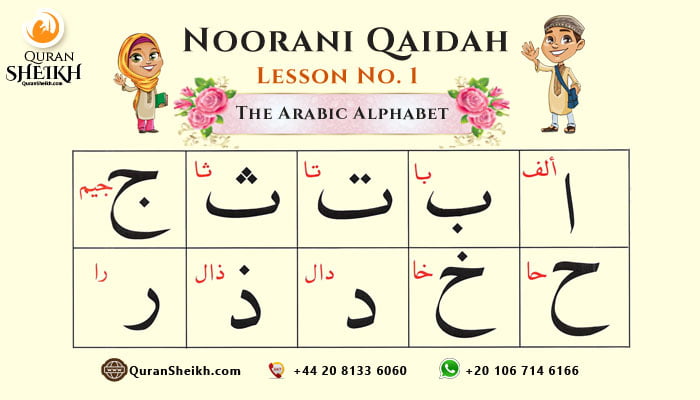 Noorani Qaida Lesson 1: We will take you through the series of Noorani Qaida lessons in which you will learn