noorani qaida lesson 1 pdf
Noorani qaida lesson 1 pdf: the first book for kids and elders to understand how to read holy Quran correctly. Quran Sheikh Institute facilitates you to learn Noorani Qaidah online with qualified Arab tutors (male/female), One-to-One Noorani Qaida Classes at your suitable times.
This lesson is known as Huroof e Mufridaat (Individual letters).
This chapter consists of 29 Arabic alphabets from which 7 letters are pronounced with a full mouth (deeply) and only four letters are pronounced from lips.
Students will know about individual letters in this lesson.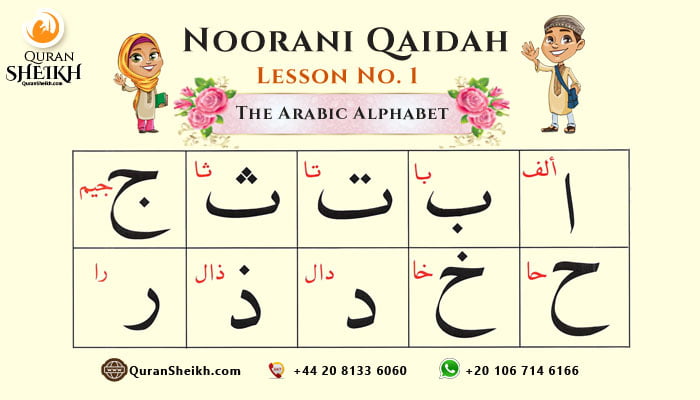 Noorani Qaida Lesson 1: We will take you through the series of Noorani Qaida lessons in which you will learn